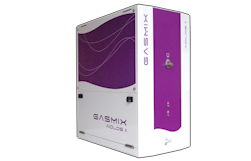 AIOLOS II – The intelligent gas mixer, diluter & injector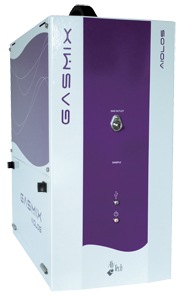 To save money and gain in flexibility, many laboratories use Aiolos – dynamic gas mixer from AlyTech – to perform multi-point calibration,linearity checks, LOQ/LOD validation.
The Aiolos II is the last generation of this popular GasMix™ product produced by AlyTech since over 10 years. By mixing and / or diluting two to four gases the system generates calibration gas on site at the desired concentration, even to very low levels. The accuracy and reproducibility of the prepared gas standards make it an accomplished tool, well-accepted by users concerned with metrological performances.
Using GasMix ™ Aiolos II you benefit of :
Dedicated, user-friendly and intuitive software
Less time consuming: programmed injection sequences is a great time-saver for routine quality procedures
Full automation: by synchronizing dilutions, injection, flushing timings with an external analyzer
Improved accuracy: multipoint MFC calibration curves for each used gas
Rigorous metrology : full traceability, documentation, certification of the concentration accuracy
Compliance with ISO 6145-7
OPERATION

APPLICATION

TECHNICAL SPECIFICATION

OPTIONS

DOWNLOAD




Made by experts, GasMix™ has its dedicated, user-friendly and intuitive software. Easy to handle, the software controls the operation of the system, calculate the mixtures, handle the calibration tables, and much more. The software can operate an injection valve (optional) and communicate with an analyzer. Required mixtures a dilutions can be programmed in sequences which enable multipoint calibration in a fully automatic manner. This way the operator just connects the cylinders to the diluter, sets up the input pressure, launches the sequence and comes back in some time to look at the results. The operator bench time is therefore significantly reduced!




Excellent metrology assured: Every individual Mass Flow Controller (MFC) used in GasMix™ instruments undergoes a rigorous factory calibration procedure at 20 points across whole range ensuring highest accuracy and linearity with particular attention to low and high end. The procedure is repeated for every gas matrix on customer choice (He, Ar, CH4, H2, N2, Air, …). Multipoint calibration tables for every gas are stored in the software and applied automatically for the selected gas. The instrument not only accurately prepares the gas mixture, but also automatically calculates and reports maximum relative uncertainty for every delivered concentration.




GasMix™ are unique diluters on the market capable to deliver a certificate for the produced concentration.

To respect the safety and the quality Aiolos II automatically stop mixing  in response to alarm settings done by the user. The audit trail track all events as they occur, like alarms, deviations, login. Power user can access to them anytime, even months after the operation was performed.




Who Benefits from using the AIOLOS II ?






Environmental – Calibration of analysers for ambient air monitoring


Chemical, Oil & Gas – Calibration of GC, μGC, Elemental analyzers, RGA, NGA; LPG analyzers, Spectrometers


Research: Generation complex gas mixtures


Specialty Gases  –  Customized secondary standards


Food & Flavour – Quality control






Number of gas channels: 2 to 4

Inlet Gas Pressure: 3 bars nominal, max 8 bars

Outlet Pressure: atmospheric, higher on request

Connections: Swagelok 1/8′ ,other on request

Gas compatibility: pure gases, concentrated gas mixtures, most of aggressive and reactive gases (for specifics, contact us)




Performance characteristics of AIOLOS II




Mixing : mixing up to 4 channels simultaneously

Dilution ratio of the initial concentration: up to 1:10000

MFC operation range: 2 to 100% FS

Flow accuracy: ±1% of setpoint all over the scale

Repeatability: less than 0.1% of setpoint

Response time to the setpoint <5 sec




Other




Operation temperature: 10 – 50°C

Power supply: 90-260Vac, 1,5-4A, 50-60Hz

Dimensions : L x l x h (cm) : 43x25x46;

Weight: approx. 14 kg (depends on configuration)




A fully inert version

Gas mixer, diluter compatible with most aggressive gases and active compounds like sulfurs gases, NO, ammonia, VOC

A version with injection valve

This model of gas mixer, diluter is fitted with a driven gas loop and injection valve. Interface cable included. Remote control functionality allows for the ability to drive an external injection valve the start command of an analyzer.

FReD

FReD is optional automated flow regulator to be placed downstream to the diluter. The output flow rate can be set and accurately controlled directly by GasMix™ software.

LPG version with add-on option

Designed and produced by AlyTech, the new external LPG module AURA for GasMix™ gas mixer, diluter allows to perform Gas and LPG analyses according to the ASTM D6667 or ASTM D7551 method for instance, based on a multipoint calibration.

The AURA is LPG vaporizer device equipped with a heat regulator to set optimal evaporation temperature and heated transfer lines. It makes Aiolos II a Unique Universal Gas & LPG Sampler and Injector. It will allow you significantly reduce the number of calibration gas cylinders to store!   Reed More about AURA