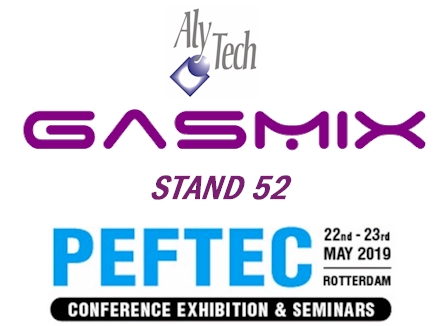 Project Description
PEFTEC 2019
International Conference, Exhibition
and Workshops on Petroleum, Refining and
Environmental Monitoring Technologies
Alytech will present GasMix – the perfect choice to perform multipoint gas calibrations.
Our systems are compliant with ISO 6145-7 "Gas analysis – Preparation of calibration gas mixtures using dynamic volumetric methods" and compatible with aggressive gases, LPG, liquid evaporation or permeation tubes enable users to prepare directly on-site specific gas mixtures with high precision, accurate and with full traceability.
Learn how GasMix and LiqMix are used in petroleum industry for multiple applications.
Visit our booth 52 at the exposition, talk to our experts and learn more.
Looking forward meeting you there
Rotterdam, Netherlands | 22nd – 23rd May 2019  |  PEFTEC 2019