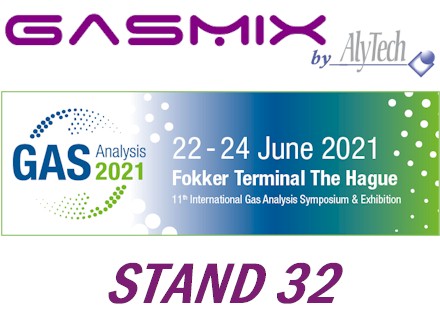 Project Description
Organized by NEN and the ISO technical committee on analysis of gases (ISO/TC 158) this is 11th edition of the best global forum of specialists in analysis of gases.
Hope COVID-19 pandemic will be over allowing to meet you at the show.
AlyTech will present his extended GasMix line of automated and precise gas mixers and diluters.
Our systems are used to perform multi-point calibrations, linearity checks and LOQ/LOD validation of gas analysers, elemental analysers, GC detectors, spectrometers, and more.
GasMix saves time and cost during routine quality controls while assuring high accuracy of the calibration.
Visit our booth at the exposition, talk to our experts and learn more.
Looking forward meeting you at Fokker Terminal, The Hague, The Netherlands | 22-24 June 2021 Gas Analysis 2021